Sperm Freezing in Mumbai by Experienced Professionals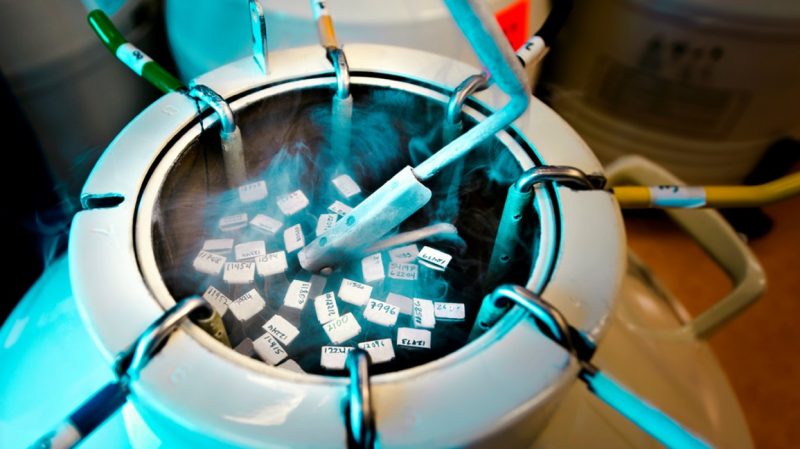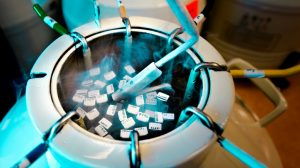 Sperm freezing is the most crucial process to keep the fertility of male partners protected and preserved in freezing condition to use later. The sperms are stored in Cryo-State and kept frozen for the time to come. They are defrosted later to use for the pregnancy by fertilizing with eggs to develop an embryo.
Sperm freezing in Mumbai is the most common procedure that takes no time and is counted as an ideal option for those, who are undergoing chemotherapy, undergoing cancer treatment, suffering from any major disease, or moving on any project for years.
Sperm Freezing in Mumbai by Global Fertility Solutions
Global Fertility Solutions is a bespoke sperm freezing clinic in Mumbai, where experts are working dedicatedly to complete the process from collection to analysis, and cryopreservation – mainly for healthy sperm cells from male partners and stored at low temperature for use later. Sperm freezing is one of the successful ways of keeping sperms active for months and years.
We have all world-class setups, where a quality process is followed by focusing on international standards to ease the entire process.
Sperm freezing in India is an ideal process for, those who are seeking fertility in the future to give birth to a child through IVF or surrogacy in Mumbai. The sperms are defrosted and fertilized with the partner's egg to develop an embryo and later transfer it into the uterus of the female partner or surrogate to complete the family.
This process is an ideal option for those, who want to become fathers later, but with the healthy sperms of a young age.
Some common reasons that will persuade you to sperm freezing are:
Depreciating sperm quality or low quantity – not enough to fertilize with eggs
The aging process may lower the quantity and quality of sperms
Medical reasons like chemotherapy or undergoing any treatment
Pre-Vasectomy Patients and transgender patients
Those, who are more concerned about career and lifestyle choices or those with high-risk occupation
The process takes a few minutes to complete and the sperm freezing cost is not so high. We ensure you will be getting the process done in the quickest possible way and without any complication. Your sperms are kept freezing in more containers. It is done in case one container fails, another will be effective.
Get Trusted IVF Clinic for Sperm Freezing in Mumbai
When you have known well the importance of sperm freezing, you need to search for a recognized clinic for sperm freezing in India. We at Global Fertility Solutions recommend you the best sperm freezing options. We have all world-class setups, where experts are working dedicatedly in the observation and supervision of Goral Gandhi – the experienced embryologist, who has trained a good number of embryologists and freezing experts. We work in a planned way and by following a process step-by-step.
Our team will do proper testing and follow a diagnosis process to provide you with the right solutions. We request you to schedule an appointment according to your requirement, go through the details, and get the right process for sperm freezing in Mumbai. We are the trusted sperm freezing clinic in Mumbai. Feel free to contact us and get the right solutions.