IUI Treatment in Mumbai to Increase Chances of Pregnancy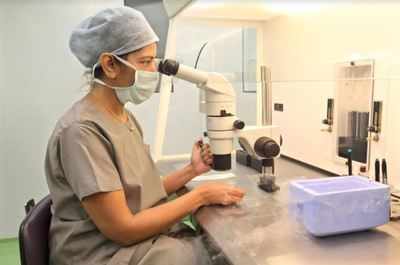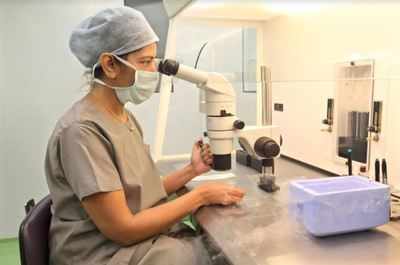 When the partner is not able to help you conceive naturally because of some uncertain issues like ejaculation dysfunction, cervical problems, mobility, or abnormal sperm count, the best way is to get the sperm of the partner inserted into the womb through IUI treatment in Mumbai – recommended by experienced doctors. It is also one of the successful ways of getting pregnant through frozen sperm from a donor. It is an economical way of conceiving. In simple words, the IUI cost in Mumbai is far reasonable in comparison to IVF and other procedures. However, in this procedure, the sperm has to reach and fertilize the egg on its own. Selection of the right IUI Hospitals in Mumbai or recognized IUI centers in Mumbai also matters a lot in increasing the chances of pregnancy through this process. It is a less time-consuming process that doesn't require any hospital stay or any major surgery.
When IUI Treatment in Mumbai is required?
Intrauterine insemination or IUI treatment in India is often recommended to couples, who are donor sperm. For women, who need to use donor sperm to get pregnant, IUI is the most commonly used and most recommended. This is also the most common practice and a treatment procedure – done for frozen donor sperms – mainly obtained from certified labs and thawed before the IUI procedure.
Why do Doctors Recommend IUI Treatment in India?
According to doctors in the top and recognized IUI hospitals in Mumbai, this treatment procedure gives the sperm a head start in engaging the womb. However, it doesn't mean assured pregnancy because sperm will have to reach and fertilize the egg on its own. It is the right treatment indicated for couples with conditions like abnormal sperm count, mobility, ejaculation dysfunction, and cervical problems.
For a successful treatment procedure, you need to search for some of the recognized IUI Centers, where experienced professionals are working dedicatedly and providing you with world-class treatment. Global Fertility Solutions is one of the best IUI hospitals in Mumbai, where a team of experienced professionals has been working in the presence and guidance of Goral Gandhi.
She is a clinical embryologist with experience of 25+ years in the field of ART & fertility, laid the foundation of Global Fertility solutions with a vision of not only treating couples fighting infertility but also guiding them and educating them about the plethora of fertility treatments so that they know what is right for them.
Why Global Fertility Solutions (GFS) for IUI Treatment in India
We have world-class infrastructure and all essential systems to provide you with world-class IUI treatment in Mumbai, India of international standards
We follow all safety protocols and follow guidelines of the government bodies during the treatment procedure
We organize counseling sessions to clear your doubts about the treatment, its risk, benefits, and everything
IUI Cost in Mumbai offered by us will be affordable and in your budget
We have a team of dedicated professionals at our IUI hospitals in Mumbai, where we work dedicatedly to provide you with the best treatment procedure
Our team of dedicated professionals coordinates you and keeps you updated about the treatment process and progress.
Our main motive is to help you grow your families and pave smoothen ways for you to move on the right track to success.
Global Fertility Solutions has become a trusted source as one of the leading IUI Centers in Mumbai recommending world-class procedures for IUI treatment in Mumbai. Our team of dedicated professionals listens to you carefully, notes down every point, do proper tests and checkups to diagnose the main problem, and then recommends you the best IUI treatment in India. Our combined years of experience put us apart from others. Goral Gandhi and the team never leave you mid-way and assure you will get success. We are the trusted IUI clinics in Mumbai – solving your queries. No matter, whether you are from Mumbai or other parts of the nation, we are here to provide you with the best IUI Treatment in India.
Schedule an Appointment for IUI Treatment in Mumbai
We have attractive plans for you that are specifically designed according to the treatment type. All necessary health checkups are done to avoid any kind of problem. We request you to schedule an appointment according to your requirement, go through the details, and make a contact accordingly. Our main motive is your satisfaction and providing you with a better way of increasing your chances of pregnancy.